Welcome to Lenz on Business
Sponsored by Lenz, Atlanta's marketing experts since 1992.
Listen on Saturday nights at 6 PM on 95.5 WSB and wsbradio.com
Each week, host Richard J. Lenz—founder, president, and CEO of Lenz Marketing—speaks with Atlanta's business leaders to explore their inspiring stories, lessons learned, and tips for growth and success. From big business execs to indie entrepreneurs, these guests not only share their practical secrets, but also unveil the personalities behind the careers.
"Business touches all our lives and deserves to be explored," said Richard J. Lenz. "Lenz on Business taps into the excitement and dynamics of business; the colorful characters who drive these companies, their entrepreneurial adventures, and the innovative ways they thrive and survive in today's world."
Upcoming Lenz on Business Show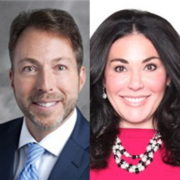 The topic of divorce isn't something anyone looks forward to discussing, but many face the issue every day. And this episode's special guests use their businesses to help make the process of divorce easier for their clients. Mike Bean and Mindy Smith share their advice, thoughts, and professional experiences regarding the financial aspects of divorce.
https://lenzonbusiness.com/wp-content/uploads/2021/05/mike-bean-mindy-smith.jpg
400
400
Lizzi
https://lenzonbusiness.com/wp-content/uploads/2021/05/logo-lenz-on-business.png
Lizzi
2021-05-15 13:30:27
2021-05-14 13:35:48
Mike Bean, founder and president, Divorce Sense and Mindy Smith, owner of the Law Offices of Mindy Smith
Recent Lenz on Business Shows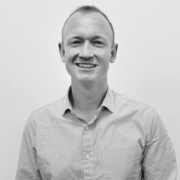 This week we take a look at the art of marketing. More specifically, how to market a healthcare practice. Mike Killeen is vice president and partner of our show's namesake, Lenz, a marketing agency. He directs client marketing for the company's healthcare clients. Additionally, Mike teaches healthcare marketing to graduate students at Emory University's Rollins School of Public Health. Jon Waterhouse talks with Mike about the history and importance of healthcare marketing, why Lenz specializes in healthcare marketing, marketing healthcare in the midst of a pandemic, and much more.
https://lenzonbusiness.com/wp-content/uploads/2020/12/mike-killeen.jpg
500
500
Lizzi
https://lenzonbusiness.com/wp-content/uploads/2021/05/logo-lenz-on-business.png
Lizzi
2020-12-19 14:16:13
2020-12-21 21:41:16
Mike Killeen, vice president and partner, Lenz Marketing