Welcome to Lenz on Business
Sponsored by Lenz, Atlanta's marketing experts since 1992.
Listen on Sundays at 5 p.m. on 95.5 WSB and wsbradio.com
Each week, host Jon Waterhouse speaks with Atlanta's business leaders to explore their inspiring stories, lessons learned, and tips for growth and success. From big business execs to indie entrepreneurs, these guests not only share their practical secrets, but also unveil the personalities behind the careers.
"Business touches all our lives and deserves to be explored," says show founder, Richard J. Lenz, who's also founder, president, and CEO of Lenz Marketing. "Lenz on Business taps into the excitement and dynamics of business; the colorful characters who drive these companies, their entrepreneurial adventures, and the innovative ways they thrive and survive in today's world."
Upcoming Lenz on Business Show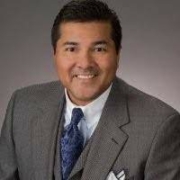 CEO's around the globe often agonize over the secret to client retention. Fonseca's Atlanta-based business specializes in uncovering that secret and much more for their clients. Pragmetrix Group works with CEOs to help baseline their organization and uncover hidden revenue risks that would otherwise lead to customer defections. As a third party, Pragmetrix Group interviews a company's customers and shares their unabridged and unedited thoughts. Mark talks with Jon Waterhouse about how his business came together, how it works, and the many ways Pragmetrix Group has saved clients millions of dollars.
https://lenzonbusiness.com/wp-content/uploads/2022/04/mark-fonseca.jpeg
200
200
Lizzi
https://lenzonbusiness.com/wp-content/uploads/2021/05/logo-lenz-on-business.png
Lizzi
2022-10-02 20:45:41
2022-09-30 20:46:13
Mark Fonseca, co-founder and partner, Pragmetrix Group
Recent Lenz on Business Shows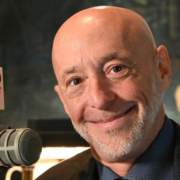 Part of reaching success is planning for retirement. Our guest this week, Woody Alpern of Rollins Financial Advisors, discusses three retirement tax traps that could needlessly cost you thousands, if not hundreds of thousands, in retirement. For the last 30 years, Rollins Financial Advisors has been putting their clients' interests first. A registered investment advisor and a full-service certified accounting firm, Rollins Financial Advisors provide a full range of financial planning and accounting services. Alpern is a CPA and holds the designation of being a personal financial specialist.
https://lenzonbusiness.com/wp-content/uploads/2022/09/woody-alpern.jpg
502
502
Lizzi
https://lenzonbusiness.com/wp-content/uploads/2021/05/logo-lenz-on-business.png
Lizzi
2022-09-25 18:12:51
2022-09-21 19:31:38
Woody Alpern, Rollins Financial Advisors