Welcome to Lenz on Business
Sponsored by Lenz, Atlanta's marketing experts since 1992.
Listen on Saturday nights at 6 PM on 95.5 WSB and wsbradio.com
Each week, host Richard J. Lenz—founder, president, and CEO of Lenz Marketing—speaks with Atlanta's business leaders to explore their inspiring stories, lessons learned, and tips for growth and success. From big business execs to indie entrepreneurs, these guests not only share their practical secrets, but also unveil the personalities behind the careers.
"Business touches all our lives and deserves to be explored," said Richard J. Lenz. "Lenz on Business taps into the excitement and dynamics of business; the colorful characters who drive these companies, their entrepreneurial adventures, and the innovative ways they thrive and survive in today's world."
Upcoming Lenz on Business Show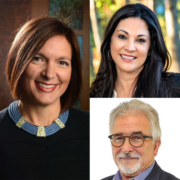 This week "Lenz On Business" takes over "The Weekly Check-Up" time slot with two hours of back-to-back episodes on 95.5 WSB, Atlanta's News & Talk. Lara O'Connor Hodgson, founder and CEO of Now Corp, is the special guest for the 3 p.m. hour. Now Corp offers the NowAccount service, an accelerated solution for small businesses. At 4 p.m., host Jon Waterhouse is joined by Cindy Richards, founder of Best Nest Senior Advisors, and Rob Stearns, a family advisor for the company. Best Nest Senior Advisors uses its expertise and market knowledge to help clients navigate the overwhelming process of senior living options.
https://lenzonbusiness.com/wp-content/uploads/2021/09/lara-oconnor-hodgson-cindy-richards-rob-stearns.jpg
500
500
Lizzi
https://lenzonbusiness.com/wp-content/uploads/2021/05/logo-lenz-on-business.png
Lizzi
2021-09-26 19:49:46
2021-09-24 20:32:34
Lara O'Connor Hodgson, founder and CEO, Now Corp Cindy Richards, founder, and Rob Stearns, family advisor, Best Nest Senior Advisors
Recent Lenz on Business Shows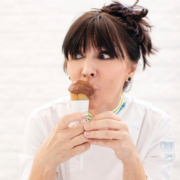 A former food writer, Meridith stepped away from the newsroom and into the kitchen to open Cremalosa, a Decatur-based gelato shop. The handmade, artisanal gelato is spun in small batches every day with the expertise of Italian technique. Meridith brings a special touch to age-old Italian methods, creating sweet frozen treats of powerful American flavors inspired by the Southern cakes, cookies, and candy bars she grew up with. She talks with Jon Waterhouse about opening a shop at the beginning of the pandemic, making the transition from journalism to restauranteur, and much more.
https://lenzonbusiness.com/wp-content/uploads/2021/05/cremalosa-meridith-ford.jpg
400
400
Lenz on Business
https://lenzonbusiness.com/wp-content/uploads/2021/05/logo-lenz-on-business.png
Lenz on Business
2021-09-05 19:26:54
2021-09-01 13:33:41
Meridith Ford, owner Cremalosa