Welcome to Lenz on Business
Presented by Lenz, Atlanta's marketing experts since 1992.
Listen on Sundays at 11 a.m. on 95.5 WSB and wsbradio.com
Each week, host Jon Waterhouse speaks with Atlanta's business leaders to explore their inspiring stories, lessons learned, and tips for growth and success. From big business execs to indie entrepreneurs, these guests not only share their practical secrets, but also unveil the personalities behind the careers.
"Business touches all our lives and deserves to be explored," says show founder, Richard J. Lenz, who's also founder, president, and CEO of Lenz Marketing. "Lenz on Business taps into the excitement and dynamics of business; the colorful characters who drive these companies, their entrepreneurial adventures, and the innovative ways they thrive and survive in today's world."
Upcoming Lenz on Business Show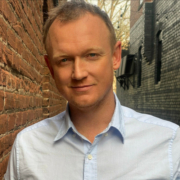 The show is sponsored by Lenz, Inc., and we have the captain of that ship with us this week. Mike Killeen has been with Lenz, a full-service marketing agency specializing in healthcare marketing, since 2002. He entered his current role earlier in 2023. Additionally, Mike teaches healthcare marketing to graduate students at Emory University's Rollins School of Public Health, and he's been doing so since 2016. Mike is also founder of Amplify My Community, a non-profit organization that hosts fundraising concerts to benefit organizations working to alleviate poverty and homelessness. Mike and Jon talk about Lenz's history, the company's future, Mike's thoughts on marketing, and much more.
https://lenzonbusiness.com/wp-content/uploads/2023/03/mike-k.jpg
500
500
aakiem
https://lenzonbusiness.com/wp-content/uploads/2021/05/logo-lenz-on-business.png
aakiem
2023-06-11 16:18:48
2023-06-08 16:22:30
Mike Killeen, president and CEO, Lenz, Inc.
Recent Lenz on Business Shows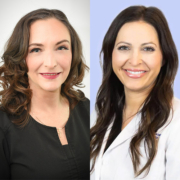 On this week's show, we take a look at the business of cosmetic and aesthetic procedures with Nicole Altamirano, a laser specialist and medical aesthetician, and Mandy Ramer, a nurse practitioner, with Olansky Dermatology & Aesthetics. They explain CoolSculpting technology, discuss the benefits of seeing your dermatologist for injectables, how to choose a quality provider, how COVID has impacted aesthetic trends, and much more.
https://lenzonbusiness.com/wp-content/uploads/2022/08/nicole-altamirano-mandy-ramer.jpg
500
500
Lizzi
https://lenzonbusiness.com/wp-content/uploads/2021/05/logo-lenz-on-business.png
Lizzi
2022-08-07 19:09:56
2022-08-09 20:08:30
Nicole Altamirano, laser specialist and medical aesthetician, and Mandy Ramer, nurse practitioner, Olansky Dermatology & Aesthetics