Welcome to Lenz on Business
Sponsored by Lenz, Atlanta's marketing experts since 1992.
Listen on Sundays at 5 p.m. on 95.5 WSB and wsbradio.com
Each week, host Jon Waterhouse speaks with Atlanta's business leaders to explore their inspiring stories, lessons learned, and tips for growth and success. From big business execs to indie entrepreneurs, these guests not only share their practical secrets, but also unveil the personalities behind the careers.
"Business touches all our lives and deserves to be explored," says show founder, Richard J. Lenz, who's also founder, president, and CEO of Lenz Marketing. "Lenz on Business taps into the excitement and dynamics of business; the colorful characters who drive these companies, their entrepreneurial adventures, and the innovative ways they thrive and survive in today's world."
Upcoming Lenz on Business Show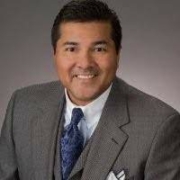 CEO's around the globe often agonize over the secret to client retention. Fonseca's Atlanta-based business specializes in uncovering that secret and much more for their clients. Pragmetrix Group works with CEOs to help baseline their organization and uncover hidden revenue risks that would otherwise lead to customer defections. As a third party, Pragmetrix Group interviews a company's customers and shares their unabridged and unedited thoughts. Mark talks with Jon Waterhouse about how his business came together, how it works, and the many ways Pragmetrix Group has saved clients millions of dollars.
https://lenzonbusiness.com/wp-content/uploads/2022/04/mark-fonseca.jpeg
200
200
Lizzi
https://lenzonbusiness.com/wp-content/uploads/2021/05/logo-lenz-on-business.png
Lizzi
2022-10-02 20:45:41
2022-09-30 20:46:13
Mark Fonseca, co-founder and partner, Pragmetrix Group
Recent Lenz on Business Shows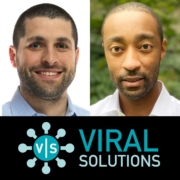 For nearly two years, Viral Solutions has been on the frontline of the COVID-19 pandemic. From providing much-needed testing opportunities early on to administering vaccines to adults and now children, Viral Solutions has evolved as a healthcare service provider. Today the company has 18 sites across metro Atlanta. Lefkove and Sanders return to the program to talk about the growth of its business, and hot COVID-19-related topics including the omicron variant, booster shots, pediatric vaccines, and how to safely celebrate the 2021 holidays.
https://lenzonbusiness.com/wp-content/uploads/2021/04/wcu-viral-solutions.jpg
1200
1200
Lizzi
https://lenzonbusiness.com/wp-content/uploads/2021/05/logo-lenz-on-business.png
Lizzi
2021-12-11 13:43:05
2021-12-13 19:30:15
Dr. Benjamin Lefkove and Ron Sanders, PA-C, founders Viral Solutions