Welcome to Lenz on Business
Presented by Lenz, Atlanta's marketing experts since 1992.
Listen on Sundays at 11 a.m. on 95.5 WSB and wsbradio.com
Each week, host Jon Waterhouse speaks with Atlanta's business leaders to explore their inspiring stories, lessons learned, and tips for growth and success. From big business execs to indie entrepreneurs, these guests not only share their practical secrets, but also unveil the personalities behind the careers.
"Business touches all our lives and deserves to be explored," says show founder, Richard J. Lenz, who's also founder, president, and CEO of Lenz Marketing. "Lenz on Business taps into the excitement and dynamics of business; the colorful characters who drive these companies, their entrepreneurial adventures, and the innovative ways they thrive and survive in today's world."
Upcoming Lenz on Business Show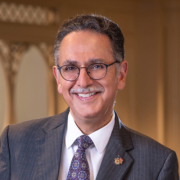 Independent hospitals are incredibly important to the communities they serve, not only for the health and welfare of the citizens but also due to the fact they create an economic ripple effect. Our guest this week, Ralph A. Castillo, CPA, CEO of Morgan Medical Center, has more than 30 years of experience in the healthcare industry. He discusses the importance of independent, community hospitals, shares how Morgan Medical Center is reaching its goal of becoming a Patient-Focused Center of Excellence, and explains his three-legged stool vision. For the last 60 years, Morgan Medical Center has served the people of Morgan County. Morgan Medical Center prides itself on the care they provide through modern technology, enhanced treatment facilities, upgraded amenities, and affordable healthcare.
https://lenzonbusiness.com/wp-content/uploads/2022/10/ralph-castillo.jpg
500
500
aakiem
https://lenzonbusiness.com/wp-content/uploads/2021/05/logo-lenz-on-business.png
aakiem
2023-02-12 20:19:12
2023-02-08 11:06:11
Ralph A. Castillo, CPA, CEO of Morgan Medical Center
Recent Lenz on Business Shows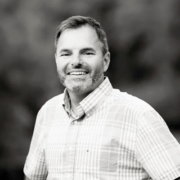 It's always great to have entrepreneurs return to the program to give us an update on how they're making things work. So we're happy to welcome back Jerome Sabol, the award-winning owner and president of Atlanta-based plumbing service, PlumbWorks. One of the city's leading plumbing companies, PlumbWorks has been in business since 1989. Sabol brings us up to date with the goings-on of his business, from utilizing new technology to the importance of consulting a business coach. Other topics include the current employment landscape, the company's apprentice program, and Plumb Works Academy, a free, how-to online video course.
https://lenzonbusiness.com/wp-content/uploads/2020/08/lob-jerome-sabol.jpg
400
400
Lizzi
https://lenzonbusiness.com/wp-content/uploads/2021/05/logo-lenz-on-business.png
Lizzi
2022-04-30 00:54:52
2022-05-10 18:37:37
Jerome Sabol, owner and president, Plumb Works