Welcome to Lenz on Business
Presented by Lenz, Atlanta's marketing experts since 1992.
Listen on Sundays at 11 a.m. on 95.5 WSB and wsbradio.com
Each week, host Jon Waterhouse speaks with Atlanta's business leaders to explore their inspiring stories, lessons learned, and tips for growth and success. From big business execs to indie entrepreneurs, these guests not only share their practical secrets, but also unveil the personalities behind the careers.
"Business touches all our lives and deserves to be explored," says show founder, Richard J. Lenz, who's also founder, president, and CEO of Lenz Marketing. "Lenz on Business taps into the excitement and dynamics of business; the colorful characters who drive these companies, their entrepreneurial adventures, and the innovative ways they thrive and survive in today's world."
Upcoming Lenz on Business Show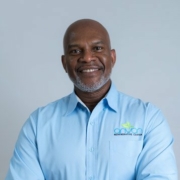 After years in the healthcare field, this week's guest became an entrepreneur and opened his own concierge practice specializing in lifestyle medicine. Dr. Christie's business, Anwan Regenerative Center, practices anti-aging functional medicine and focuses on utilizing the triad of good nutrition, exercise, and stress management. Dr. Christie talks with Jon Waterhouse about what led him to open his own practice, his current perspective on healthcare, the definition of lifestyle and regenerative medicine, business lessons he's learned along the way, and more.
https://lenzonbusiness.com/wp-content/uploads/2022/06/Dr.-Donovan-Christie.jpeg
357
357
aakiem
https://lenzonbusiness.com/wp-content/uploads/2021/05/logo-lenz-on-business.png
aakiem
2023-03-26 13:04:40
2023-03-24 13:10:42
Dr. Donovan Christie, founder, Anwan Regenerative Center
Recent Lenz on Business Shows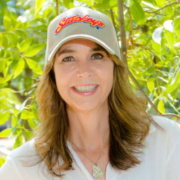 If you've spent any time trekking the nation's highways, you've at the very least seen the signs or perhaps visited a Stuckey's location. These roadside pit stops are experiencing a new era thanks to this week's guest. Having served for more than a decade in the Georgia House of Representatives, Stephanie Stuckey is now CEO of Stuckey's, the company her grandfather founded more than 80 years ago. She talks with Jon Waterhouse about purchasing the company and what it has been like breathing new life into an iconic brand.
https://lenzonbusiness.com/wp-content/uploads/2021/06/stephanie-stuckey.jpg
400
400
Lizzi
https://lenzonbusiness.com/wp-content/uploads/2021/05/logo-lenz-on-business.png
Lizzi
2021-06-05 17:52:42
2021-06-08 20:05:51
Stephanie Stuckey, CEO Stuckey's